"Tom Morello customizing"
One of my customers asked me if it was possible to install a pickup switch on his
Fender Stratocaster to play the same way Tom Morello does.

SURE!!!!!

But first let's take a look at what Tom Morello's style is:
OK! Let's get to work !!!!
First step: we cut a new pickguard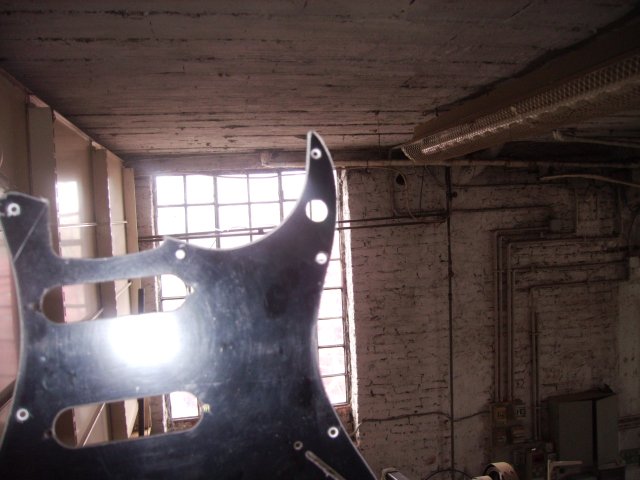 then we engrave the body…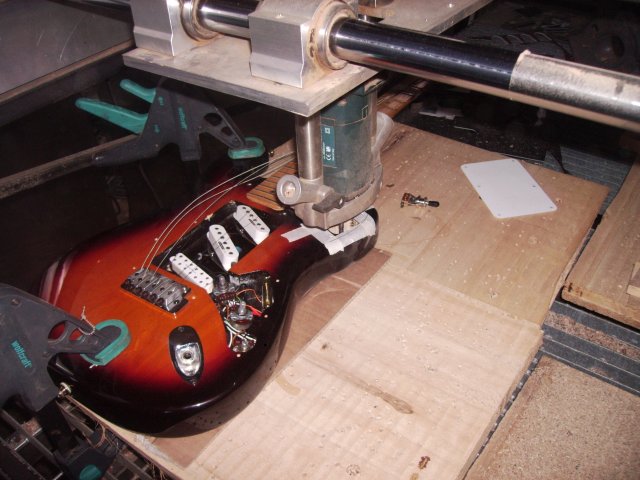 … and drill a new hole to accommodate the toggle switch cables

after wiring the toggle switch …

… we' re good to go and ready to check the sound !!!