Custom pickguard for Mosrite guitar
Ladies and gentlemen! The customer we are going to make happy today is the lucky owner of a gorgeous white Mosrite guitar complete with black hardshell!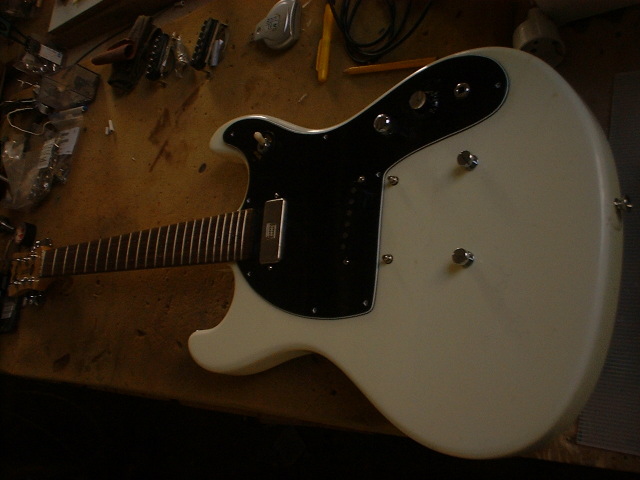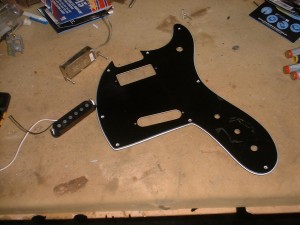 I was asked to prepare a custom pickguard and to replace the two pickups.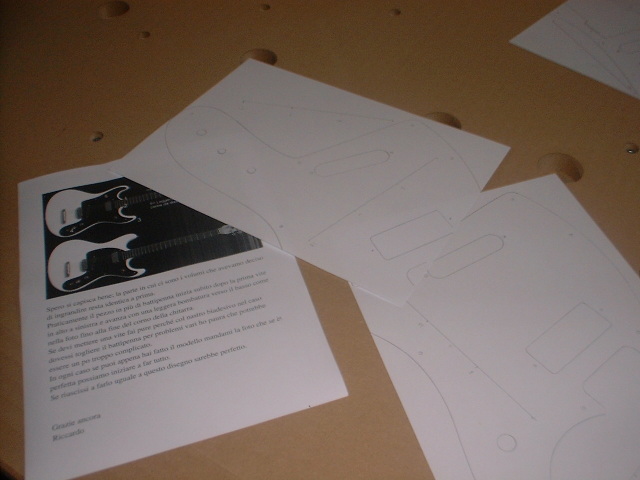 req
Phase 1 : I scanned the original pickguard, vectorialized it, and used cad to project the modified pickguard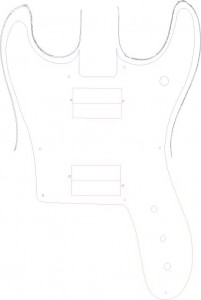 Phase 2 : I cut the new pickguard with the cnc pantograph
sra axefactory cnc
Phase 3 : I milled the new pickup holes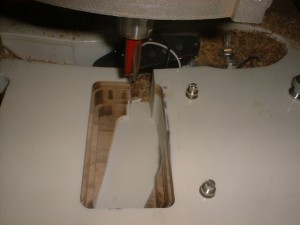 Phase 4 : assembly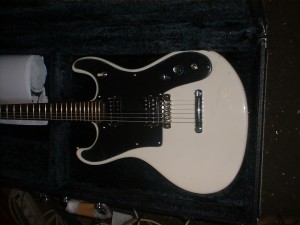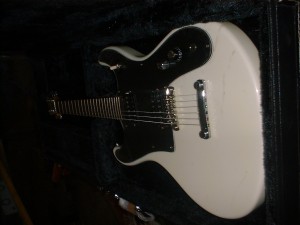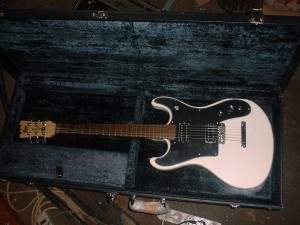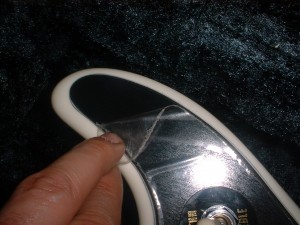 Et voilà !
Next please …